Biblical Walk Through The Mass (Wednesdays)/ La Misa en la Biblia (Miércoles)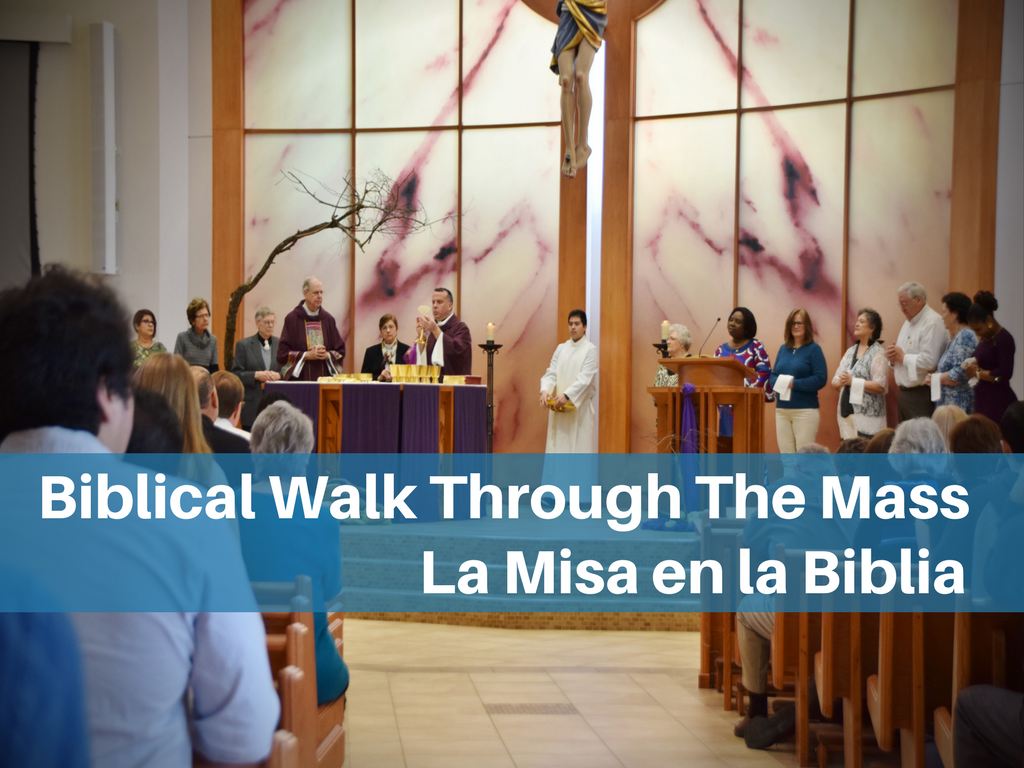 This five-part program takes participants on an exciting tour of the Liturgy as it explores the biblical roots of the words and gestures we experience at Mass and explains their profound significance. See, perhaps for the first time, why we say what we say and do what we do every week at Mass. The words and gestures will be seen in a new light, giving new life to the liturgical experience.
Learn the biblical background to the words, prayers, and gestures of the Liturgy, all in the context of the revised Mass translation. Discover how the Mass is a "true re-presentation" of Christ's redeeming sacrifice on the Cross. Explore the three key aspects of the Mass as a Sacrifice, Real Presence, and Holy Communion Gain helpful insights for getting the most out of every Mass...and much more!
Each registration comes with a workbook to guide you through the sessions and assist you in diving deeper into an understand of the mystery of The Mass. Materials will be handed out at the first session.
---
Este programa de cinco partes explora la relación íntima e inseparable entre la Biblia y la Misa, conociendo las raíces bíblicas de las palabras y gestos que experimentamos en la Misa y explicando su profundo significado. Veremos también, quizás por primera vez, por qué decimos lo que decimos y hacemos lo que hacemos todas las semanas en la Misa.
Conoceremos el trasfondo bíblico de las palabras, oraciones y gestos de la liturgia. Descubriremos cómo la Misa es una "verdadera re-presentación" del sacrificio Redentor de Cristo en la Cruz y exploraremos los tres aspectos claves de la Misa: el Sacrificio, la Presencia Real y la Santa Comunión.
Cada inscripción viene con un manual de trabajo que le guiará a través de las sesiones y le ayudará a comprender más profundamente el misterio de la Misa. Los materiales se entregarán en la primera sesión.